Tell me what you need the most when you don't have any idea about what to do. Sometimes you might have completely copied the things from your friend and sometimes you would have taken just a reference. Well, nowadays the world is involved with web harvesting or I can use as web data extraction.
The internet is a huge store of world's information including text, media, data or any other format. You might have suffered many times because some websites do not contain any useful content. This is where web scraping is not required much but when you need useful sources from any well-ranked website then web scraping software like ScraperWorld can help you in the best way.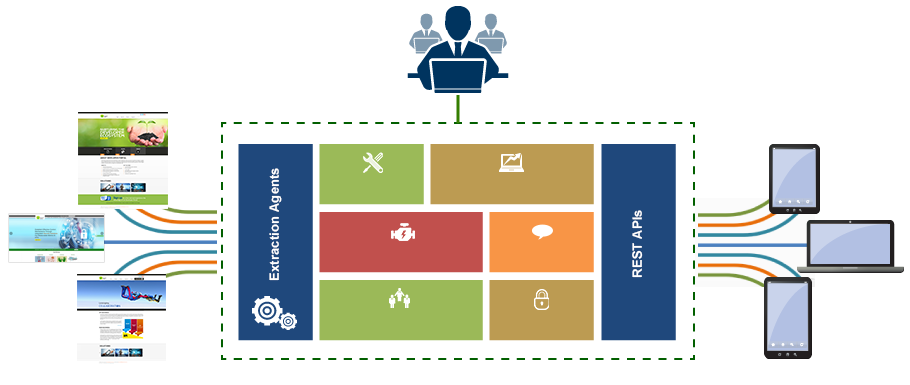 Basics to Understand Web Scraping
If I have to state the definition with the single line then I would simply say "Web scraping is a computer software technique of extracting information from a website". But that's not enough for your brief knowledge.
Scraping has been around us as long as the web is with us but we hadn't recognized its advantage. Some of the commercial advantages include targeting competitor's promotional pricing, an overview of sale leads, hijacking market-related campaigns, and others.
Web Scraping Grows Up with Some Advanced Tools
There are many scraping tools available in the market but you need to choose the best among the rest. I am sure you would be overwhelmed by the choice available in the visualized market as there are relatively simple free tools that would make your work easier.
I had too used a software "ScraperWorld" and I have mentioned the name before also as I really want to introduce the tool as it has helped me a lot and went beyond extracting data. It would provide the service with automated form filling and manipulating the data.
What type of Industries and Sites Target Web Scraper the Most?
Although any type of websites and industries can make optimum use of web scraping but few industries target the most.
1: Digital Publishers and Directories
The most needed creators of the website are digital publishers. The command of regulating company is under their hand only. But they need the maximal use of web scraping to improve the site contents and performance. They have to design the company's website in an attractive manner for customers by using automated bots.
2: Companies of Travel and Tour
People are very fond of traveling and hence the companies organizing the tours need to be expertise on business based on web scraping. There are many leading travel agencies which had built their multi-billion dollar meta-search around site scraping. The more they would be concerned with upcoming features to be included in their service the more their business would get the benefit.
3: E-commerce Companies
The last but not the least e-commerce companies" are the well-known targeting industries of web scraper due to flash sales and time limited promotions. Bots can be useful to scrape price or product analysis and also the information. The tool can help them in an enhanced way to keep eye on competitor's product sales.
Wrapping words
You can't manage all the things at once, for better management of your business you need to have some tools like web scraping tool for web sites management. ScraperWorld is the one of my favorite tool and hence I would like to recommend it for your development of business. Let the tool work automatically and see the changes on your business. Which tool are you using for web scraping?
Please, Share your reviews and comments with us.